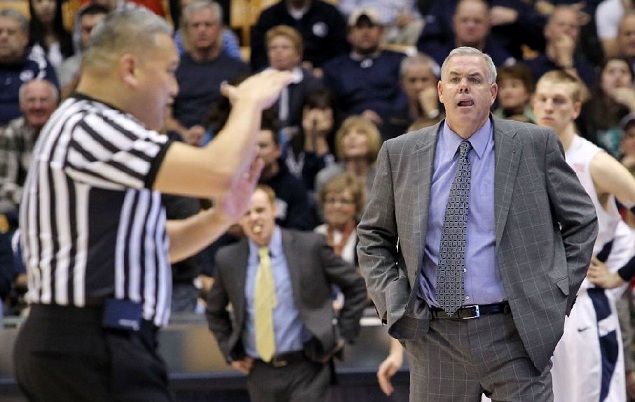 The NCAA is fed up with rowdy fans, irate coaches, mouthy players, and pretty much all unruly behavior.
And its college basketball officials are starting to do something about it.
The latest example came during St. Mary's 80-66 win at BYU on Saturday night when fans started throwing items on the court – they'd already been warned once – and earned the Cougars a technical foul.
You can imagine how that went over with the home crowd.
Here's what the NCAA is after, as reported by Marlen Garcia of the USA Today:
John W. Adams, the NCAA coordinator of men's basketball officiating, sent a memo late last week to referees addressing decorum.

"In games I have attended, I have noticed minor unsporting indiscretions between opposing players go unnoticed by officiating crews and invariably, these unnoticed acts later turn into much bigger problems," Adams wrote. "Pay attention to the interactions of opposing players."

Adams noted that officials have been reluctant to enforce Rule 10, Section 5, which deals with "Unsporting Technical Infractions committed by players, substitute, and bench personnel, including head coaches."

"Use preventative officiating to head off bigger problems BUT also have very low tolerance for players who violate Article 1, especially when it comes to taunting, baiting, using profanity or threatening gestures towards opponents," Adams wrote. "You should have a very low tolerance for players who use profanity towards officials or who 'wave you off' after a call etc.

"These types of actions call for Technical fouls. Call them! Your coordinators and commissioners will support you."
None of this comes as a surprise in a season where Xavier and Cincinnati brawled, along with a handful of other less notable incidents. Perhaps the move will help, perhaps not. I wish the refs luck.
You also can follow me on Twitter @MikeMillerNBC.