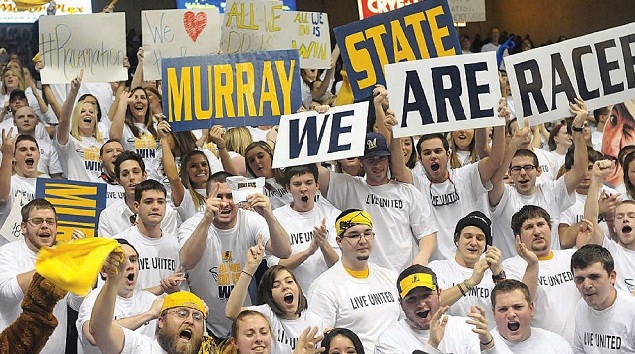 You may not know much about Murray State beyond its 20-0 start or its thrilling upset against Vandy in the 2010 NCAA tournament. (Maybe the Racers were in your bracket.)
But know this: Winning isn't new to the Racers.
They've won the Ohio Valley 22 times (15 since 1988), been to the Big Dance 14 times and is in the middle of its 25 consecutive winning season. Only Syracuse, Arizona and Kansas have bested that.
It's a place where coaches cultivate themselves into BCS names  – Mark Gottfried, Mick Cronin and Billy Kennedy all thrived there – and has a chance to do something only 1991 UNLV did in the last 30 years: enter the NCAA tournament unbeaten.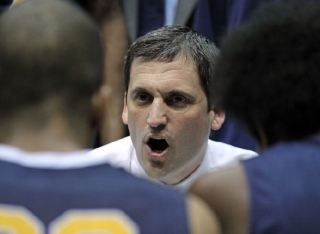 Teams have come close (St. Joe's came up three wins shy in 2004, losing in the A-10 tourney quarterfinals) and Murray State's far from pulling it off. At least three games loom large before the Ohio Valley tournament begins, but the Racers remain one of the season's best stories and will surely continue to be just that, even if they do lose a game or two.
So how have they done it?
When coach Steve Prohm took over for Billy Kennedy (now at Texas A&M) this season, he inherited an experienced team (three seniors, five juniors are regulars) and a star player in junior guard Isaiah Canaan who leads Murray State in scoring (18.7 ppg), assists and hits 47 percent of his 3s.
All that experience has paid off in crucial moments, too. Sports Illustrated's Seth Davis talked to Canaan and Prohm earlier this week, focusing on just that.
…  They needed two overtimes to beat Southern Miss in the finals of the Great Alaska Shootout over Thanksgiving. They faced a 12-point deficit midway through the second half at UAB on Nov. 20 but rallied to win by seven. They had Memphis down 11 points on the road on Dec. 11, but they withstood a furious Tigers comeback in the last two minutes to win by four. "We can pretty much say we've been through every situation," Canaan said. "That's part of being upperclassmen. We understand what to do in certain situations in a game, how things are supposed to happen. We really know what it takes to win."

Still, they have never been through the situation they are in right now. Besides the media glare that is only going to get hotter (especially since they have no mid-week game this week), the Racers know that every road arena they play in will be filled to capacity with fans lusting to witness history. They will also be subject of rabid debate — Will they get an at-large? Where should they be ranked? Where should they be seeded? — as well as speculation over whether they can reach the Sweet 16 for the first time in school history. "We know the target on our back just grew a lot bigger," Canaan said. "Each game is going to be somebody's championship game. They're going to give us their best shot."
Right now, that's for certain. And when the NCAA tournament rolls around, Murray State will be a known commodity and won't be sneaking up on any big-name teams, much like Butler was in 2010. The Bulldogs were a five seed when they made their first Final Four run and were evidently talented and reliable.
Murray State will be cast in the same light. With any luck, it'll have a similar NCAA tourney run, too.
It's no secret mid-majors schools don't operate with the same financial resources as BCS schools. An NCAA tournament victory amounts to roughly $225,000 for a conference, which pays out to the schools over a period of six years. That means victories mean more than pleasing a fan base. They mean money. (Not to mention the overall value of a small school reaching the Final Four.)
Murray State could use that money to bolster various aspects of its athletic department, including men's hoops. Though the Racers are getting a boost soon.
Despite its sustained success, Murray State remains very far from the highest levels of Division I basketball. A lawn and garden show took over the Racers' home arena recently while the team was on the road. But things are looking up, mainly because of $3.3 million the local bank CFSB paid for the naming rights to the arena. That money is being directed toward the planned construction of a practice facility, which would allow the basketball offices to be moved out of the football stadium.
"We need to make sure our commitment matches up with the expectations around here," Athletic Director Allen Ward said.
It makes for a potentially historic and lucrative season in Murray, Kent. Think about that the next time the Racers are out on the court.
Related stories:
You also can follow me on Twitter @MikeMillerNBC.