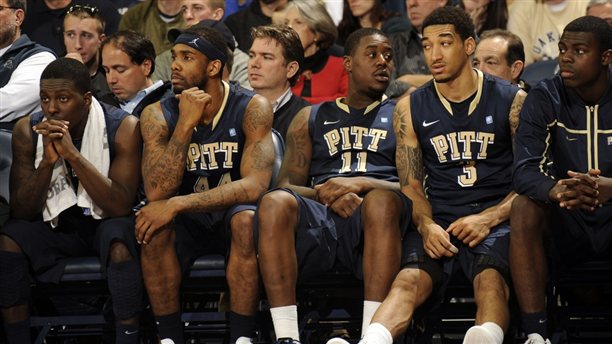 Pitt's season went from embarrassing to depressing in less than a week. Not an easy feat for an 11-3 team that's been in the Top 25 rankings all season and got back its starting point guard Tuesday night.
Still. It happened.
A 72-59 loss at Notre Dame – it wasn't even that close – saw a Panthers team that continues to struggle mightily on defense and display an offense that looks disjointed an unable to score consistently. Both are an unfamiliar sight to Jamie Dixon's program. Ask the players. They're at a loss as well.
"They were just knocking down shots, playing harder than us and wanted it harder," Pittsburgh forward Nasir Robinson said.
Tray Woodall's return to the lineup should've resulted in some easy baskets. He missed the last six games with groin and abdominal injuries and helped the Panthers to a 1-point halftime lead. (He didn't score, but looked full speed.)
Then the defense fell apart in the second half, Pitt couldn't hit shots (Dixon lamented the missed "good looks") and that was that.
The Irish boasted an eFG% of 57.5 and scored about 1.3 points per possession, numbers worse than an already soft defense was sporting. The defense has never been as good as its rep the last few years – Dixon's developed a better offense – but it was never soft. Now it's inefficient and soft. That's an issue.
If there's good news, it's that the Panthers' slate presents opportunities to improve.
The host Cincinnati, play at DePaul the host Rutgers before facing the gauntlet of Marquette, Syracuse and Louisville in the span of a week.
If Pitt doesn't get it figure out before Jan. 14, it's gonna get even worse.
Related story:
You also can follow me on Twitter @MikeMillerNBC.