The ACC/Big Ten Challenge kicks off their 13th installment this evening, but for the first time in its history, every team from both conferences will be participating.
The Big Ten added their 12th member in Nebraska during the summer, which means that instead of having one of the ACC teams forced to watch from the sideline, we will have a full round-robin. It also means that, for the first time in Challenge history, there is the chance that it could end up in a tie.
That would be bad news for the Big Ten. They've won the last two challenges, although they may find it difficult to win a third.
Seeing as you aren't a full-fledged hoops junkie like yours truly, I figured that I would give you a full-fledged breakdown of which games to tune in for, and which games to avoid.
You are welcome.
ONLY MISS THESE GAMES TO ATTEND THE BIRTH OF YOUR FIRST CHILD
No. 1 — Tuesday, 9:30 pm: No. 3 Duke at No. 2 Ohio State: Its easy to write off Duke as overrated. Its easy to say that this team is no different than any other Duke team — a group of soft jumpshooters and overrated big men. And while that very well be true, keep in mind that Duke has performed very well against one of the tougher schedules in the country. Only two teams on their schedule don't look like tournament teams: Tennessee, who is better than they are actually being given credit for, and Presbyterian, who went into Cincinnati and knocked off the Bearcats.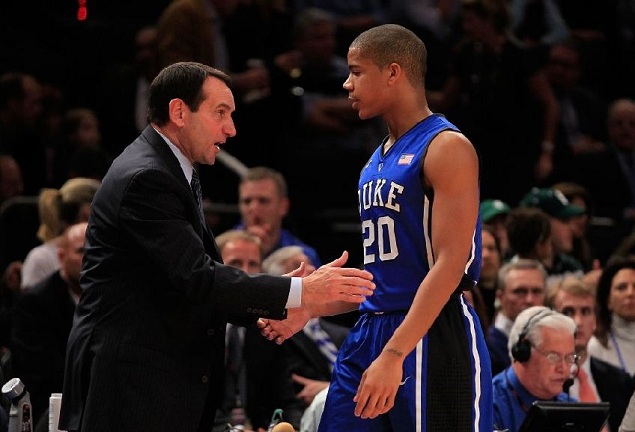 Ohio State has been impressive as well, as they have proven to be deeper than in the past. The Buckeyes are going 10 or 11 deep right now, and while that rotation will likely get cut down by the time conference play comes around, its a good sign early in the season that Thad Matta feels that comfortable with that many different players. Will Buford has blossomed into one of the best scorers in the country, while Aaron Craft has proven to be an even better defender and playmaker.
The key to this game is going to be whether or not Duke's big men — the Plumlees, Ryan Kelly — are able to prevent Sullinger from establishing position. While they did a good job defensively on Thomas Robinson — he had just 16 points on 6-15 shooting — they allowed him to get 15 boards. Sullinger is a bit of a different post player in that he's much better at establishing position that Robinson is. Keep Sully off the glass and limit his post touches, and Duke has a good chance at winning this.
No. 2 — Wednesday 9:30 pm: No. 9 Wisconsin at No. 5 North Carolina
UNC is coming into the game off of their first loss of the season. The Tar Heels went into Orleans Arena out in Vegas and lost to UNLV. The Rebels played well, but UNC not only shot themselves in the foot on a number of different occasions, they also had their weaknesses exposed for the entire country to see.
The Tar Heels struggle defensively — particularly their point guard, Kendell Marshall — allow too many open looks from the perimeter as the result of penetration. That's precisely what Wisconsin does. When they are playing their best, the ball is in Jordan Taylor's hands and he is making decisions. They also put him in a lot of pick-and-roll situations. Wisconsin has quite a few shooters in their lineup — headlined by leading scorer Ben Brust and big man Jared Berggren — which means that Marshall's ability to keep Taylor out of the paint (until Roy Williams makes the inevitable decision to put Dexter Strickland on Taylor) will be the difference in this game.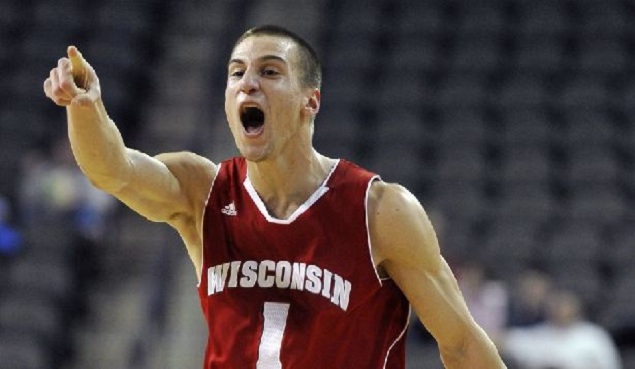 The other problem for the Heels is that Wisconsin loves to control the tempo. The Badgers play at a slowed down pace and execute very well offensively. By taking the air out of the ball, they force UNC to play in the half court. We all saw on Saturday night just how much the Heels struggle when they aren't able to get out and run the floor. If the Badgers can execute offensively and score, negating the fast break, Wisconsin has a chance to win.
YOU CAN MISS THESE FOR A HOT DATE
No. 3 — Wednesday 7:30 pm: Florida State at Michigan State
This is going to be a tough matchup for Michigan State. They are struggling to execute offensively, meaning that their strength right now is the ability to over power opponents in the paint. Florida State is the best defensive team in the country and has the biggest front line in the country. That's tough. The good news? Florida State struggles to score even more than the Spartans.
No. 4 — Tuesday 9 pm: Virginia at No. 14 Michigan
The Cavs were predicted by many to be a sleeper in the ACC, but they made that prediction look a bit silly when they lost to TCU earlier this year. Mike Scott is back to his double-double ways, but unless UVA solves some of their three-point shooting and play-making issues, they are going to have some issues against the zone that Michigan plays.
You can play bridge with your Grandmother, just make sure you have the game on in the back ground:
No. 5 — Wednesday 7:15 pm: N.C. State at Indiana
This looks like it may be the best Indiana team that we've seen since Kelvin Sampson, but with their only real competition of the year coming against a young and rebuilding Butler team, its difficult to know exactly what the Hoosiers are dealing with. NC State is rebuilding as well, but this team has some talent. CJ Leslie and Lorenzo Brown both have shown flashes of the star potential that had people picking the Wolfpack as high as fourth in the ACC heading into last season.
No. 6 — Wednesday 9:15 pm: Virginia Tech at Minnesota
This game held much more intrigue on Sunday afternoon, prior to Trevor Mbakwe tearing the acl in his right knee. But the Gophers still have some talent on that team, with a young back court to play alongside Rodney Williams and Ralph Sampson. Virginia Tech, however, looks like they are a much better team than expected coming into the season. Jarell Eddie, Dorenzo Hudson and Erick Green provide a solid perimeter punch while Victor Davila has become a tough, physical presence in the paint over the course of his career.
No. 7 — Tuesday, 9 pm: Miami at Purdue
Purdue has had a solid start to the season but there are still question marks on their roster. Miami, on the other hand, was thought to be a contender in the ACC before Reggie Johnson hurt his knee. Without their big fella, the Hurricanes lost to Ole Miss in overtime over the weekend. The Boilermakers struggled against the back court of Iona, what are they going to do against Miami's Durand Scott and Malcolm Grant?
No. 8 — Tuesady 7:30 pm: Illinois at Maryland
How good are the Illini? Are they the team that's 7-0, or the one that nearly blew an 18 point halftime lead against Richmond before barely hanging on to knock off Illinois State. The good news, thus far, is that Meyers Leonard and DJ Richardson both have been playing like stars. Maryland, on the other hand, is playing without Pe'Shon Howard and Alex Len, and while Terrell Stoglin has looked like an all-american at times, he's still inconsistent.
AT LEAST FOLLOW ALONG ON GAMECAST
No. 9 — Tuesday, 7:15 pm: Georgia Tech at Northwestern
Can Northwestern finally make the push into the NCAA Tournament? It was last season's impressive victory over the Yellow Jackets that got people talking about the Wildcat's chances.
No. 10 — Wednesday, 9:15 pm: Wake Forest at Nebraska
Wake Forest and Nebraska look like they are headed for better-than-expected seasons. The Demon Deacons have a legitimate star in Travis McKie and have been playing much better since the defections. Nebraska, however, plays tough defense and finally has a big-time scorer in Bo Spencer.
You know what? Go ahead. Get some sleep. I won't even be mad:
No. 11 — Tuesday 9:15 pm: Clemson at Iowa
Clemson lost to Coastal Carolina and College of Charleston. Iowa lost to Campbell by 16.
No. 12 — Wednesday, 7:15 pm: Boston College at Penn State
Yuck.
Related story:
Big Ten's bound to make it three in a row
Rob Dauster is the editor of the college basketball website Ballin' is a Habit. You can find him on twitter @ballinisahabit.