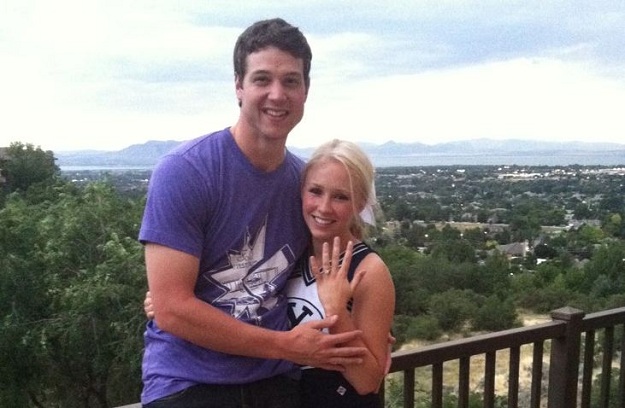 Jimmer Fredette's jump from talented basketball player to national icon this season resulted in a heap of awards, media attention and milestones. Friday, he added a personal touch to his memorable year.
He got engaged.
The former BYU star and Sacramento Kings draft pick announced Friday night via Twitter that girlfriend Whitney Wonnacott will get married. Wonnacott is a senior at BYU and a member of the cheerleading team. She also tweeted her delight at the news.

Of course, the news might not sit well with Fredette's legion of female fans. Seriously. They're everywhere.
Fredette is still living in Provo and working out while he waits for the NBA lockout to end. (And no, this doesn't count as a workout, just what married life will be like, Jimmer.) Wonnacott's there as well, preparing for the start of classes on Monday.
No word when the nuptials will be.
You also can follow me on Twitter @MikeMillerNBC.