Northwestern was supposed to release its new court design Wednesday, but something unexpected came up. What, I don't know.
What I do know is it gives me a chance to reference the brilliant floors the Chicago Tribune offered up on Monday. They're not official choices like the four here, but they should be.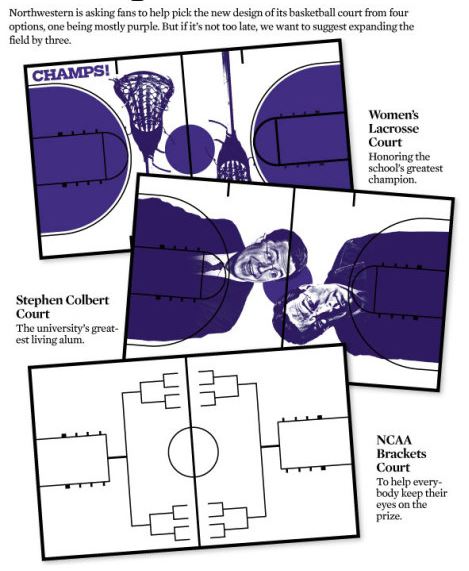 Playing on Stephen Colbert's face would freak me out, but would almost assuredly keep the Wildcats in the news as long as his show remains on the air. (Hmmm.) The lacrosse one is nice, but doesn't have the same impact with only two sticks. And the bracket is brilliant, but what happens when Northwestern finally makes the Big Dance? (I mean, it'll happen, right?)
So you know what that means. It's gotta be the purple floor.
You also can follow me on Twitter @MikeMillerNBC.