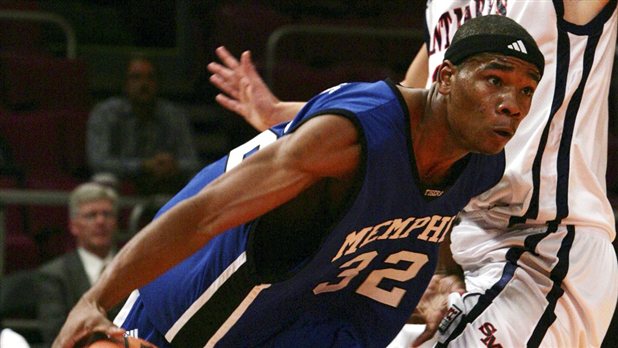 Former Memphis star Sean Banks was one of four burglary suspects arrested in New Jersey after a high-speed chase ended with the men flipping their SUV.
Sounds like any hopes he had of returning to the NBA are shot.
Banks once was the Conference USA freshman of the year and a standout scorer before he left school midway through the 2004-05 season due to academic issues. The 6-8 wing kicked around the D-League for a bit, lost interest and tried making a comeback recently.
PBT's Matt Moore has the definitive post on Banks, which details his gifts, his issues and more. Give it a read.
Then imagine what might've been.
You also can follow me on Twitter @MikeMillerNBC.