A little hate is a good thing. It fuels rivalries, league competition and endless fodder for fans.
A lot of hate? Hey, sometimes that ain't bad either.
The good people at Kentucky Sports Radio know this. It's not why the site thrives, but it sure doesn't hurt.
I mean, check out this delightful rundown of Kentucky's hated teams since 1992 (also known as the year Christian Laettner ascended to No. 1 on the hate list).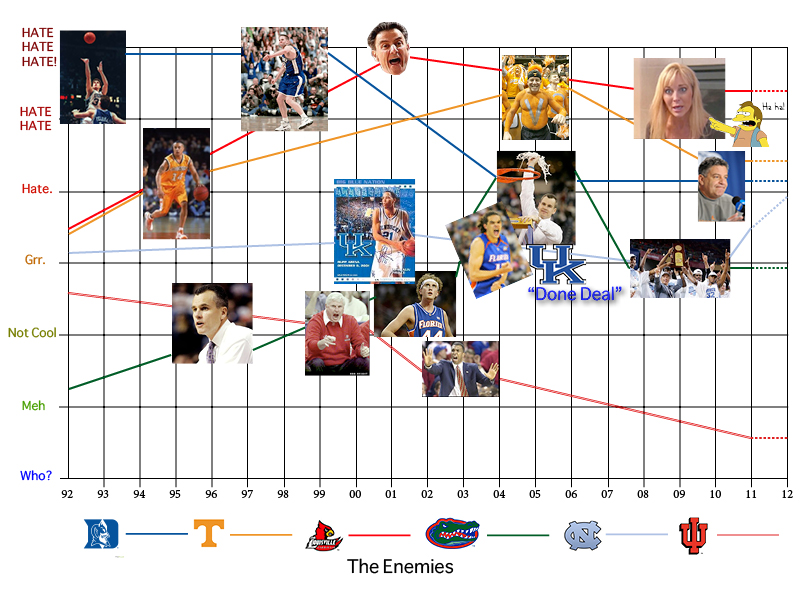 This is my way of saying I need my own "hate chart."
You also can follow me on Twitter @MikeMillerNBC.