Not every tall person plays hoops. Sure, if a coach sees a 7-footer, they're usually asked to play basketball. Even if they don't make an impact, playing basketball usually brings a really tall person some comforts that are hard to come by.
Clothes that fit. Shoes that don't hurt. Not being gawked at all the time because you're with other tall people.
But it isn't until you play big-time college hoops or the NBA when travelling gets easier. That's when legroom isn't an impossibility and you're not always ducking your head. That right there might be enough to motivate Sim Bhullar to work on his game and eventually make the NBA.
I mean, is this any way to fly?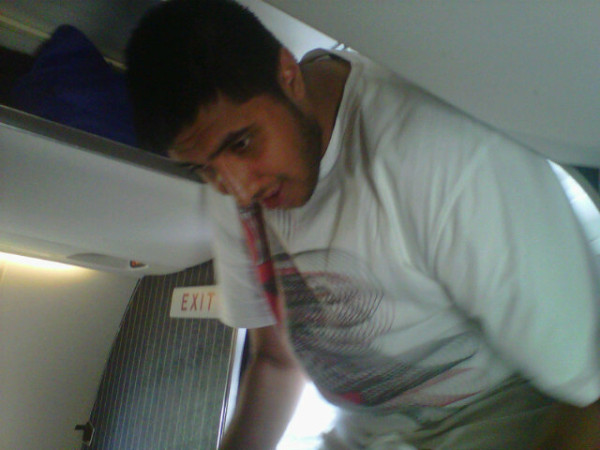 That's a photo tweeted by Bhullar's AAU teammate, Anthony Bennett, who captured what it's like to be 7-4 and 330 pounds and squeezing down the aisle of an airplane. I'm 6-1 and can't stand it when I'm not in the exit row. Can't imagine what Bhullar's going through.
Bhullar, who's verbally committed to Xavier, is Canadian whose parents hail from India. He told the N.Y. Times that being the first NBA player of Indian decent "would be a blessing."
You know what else it'd be? More comfy.
(Thanks to Jeff Eisenberg)
You also can follow me on Twitter @MikeMillerNBC.