Nearly every American celebrated Sunday night to the news of Osama bin Laden's death. Kansas State senior Jacob Pullen wasn't one of them and caught some grief for doing so.
But don't fire off hateful tweets his way. He's merely concerned about his safety.
The 6-foot guard is currently preparing for his NBA future, which makes him a frequent flyer. And if there's a scary thought to bin Laden's death, it's that al-Qaida and other terrorist cells surely want to retaliate against the United States.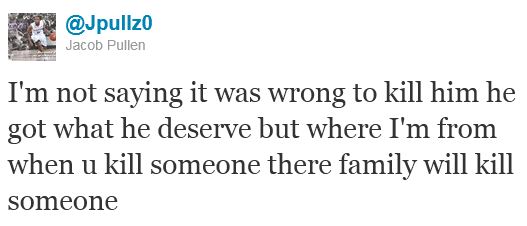 Part of me sympathizes with Pullen. That's a reasonable fear, especially for someone who's often on planes. It's also very real.
Still, the possibility of a terrorist strike is always present, whether bin Laden's alive or dead. It's raised slightly right now, but airport security will also certainly be tighter.
Sunday wasn't a time to be worried, Jacob. It was a time to cheer. At least for a little while.
You also can follow me on Twitter @MikeMillerNBC.