This was Twitter during parts of Sunday night.
No surprise, right? Twitter usually adjusts when big news hits, but the initial crush occasionally drills its servers. And I'd say Sunday night counted as big news. Massive, actually.
So it was a relief when things cleared up and Twitter provided several instant snapshots of the nation's reaction to the death of Osama bin Laden. It was like every school won the NCAA tournament, all at once.
The most massive celebration was in State College, Penn., where Penn State students flooded the downtown area. This report puts the crowd at 5,000, but that seems light given this video.
[youtube=http://www.youtube.com/watch?v=txQo8yEIqPY]
Maybe this crowd at LSU could give it a run for sheer size.
Maryland students hit the circle, brought out the U.S. flag and celebrated.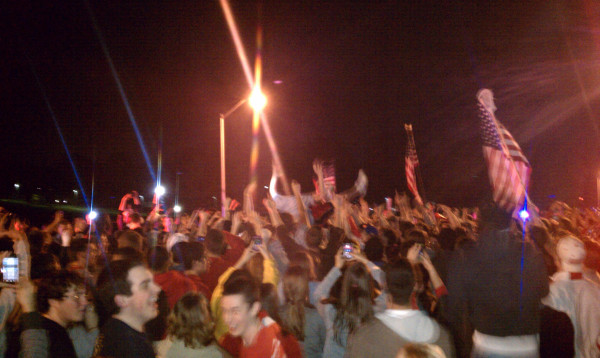 Same with the kids at Iowa State in Ames, Iowa.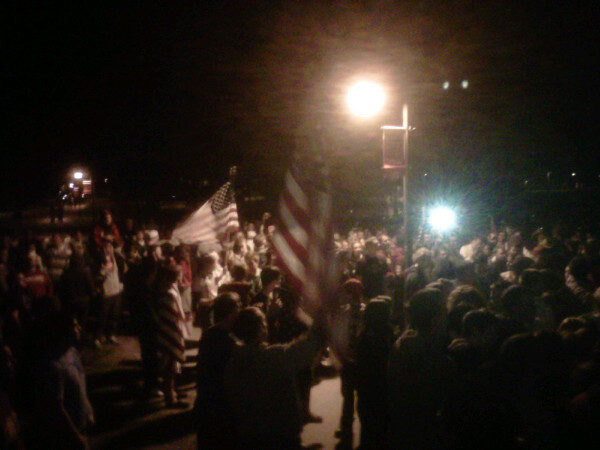 But my favorite photo is this one. Ohio State students jumped into Mirror Lake and treated it like a win over Michigan. Feels like a movie set, complete with the Hollywood ending.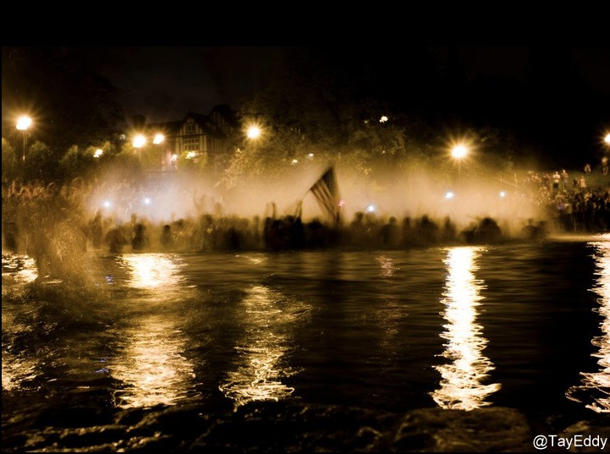 (Thanks to Richard Deitsch, Jeff Eisenberg and others on Twitter for the photos.)
You also can follow me on Twitter @MikeMillerNBC.