Let's play a game I like to call "What sports Web sites did after a championship game."
It's really not much of a game, I guess. Mostly just me posting screen grabs of how everyone presented Connecticut's victory over Butler moments after it happened.
Check it out.
ESPN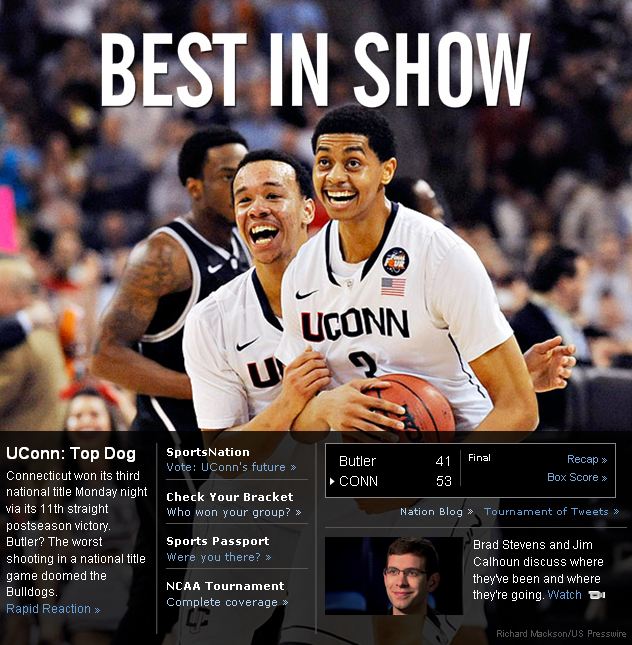 Yahoo!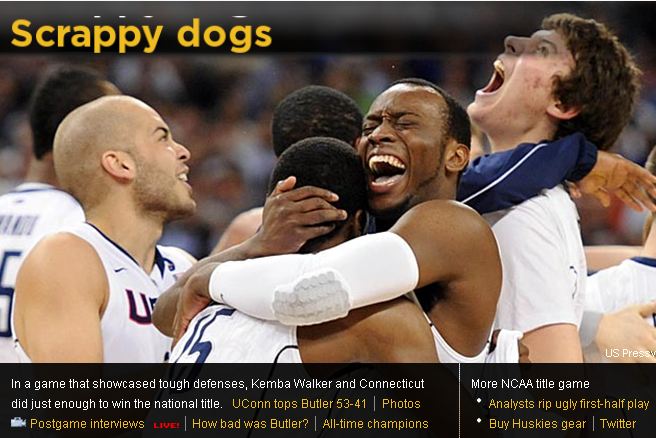 Sports Illustrated
CBS Sports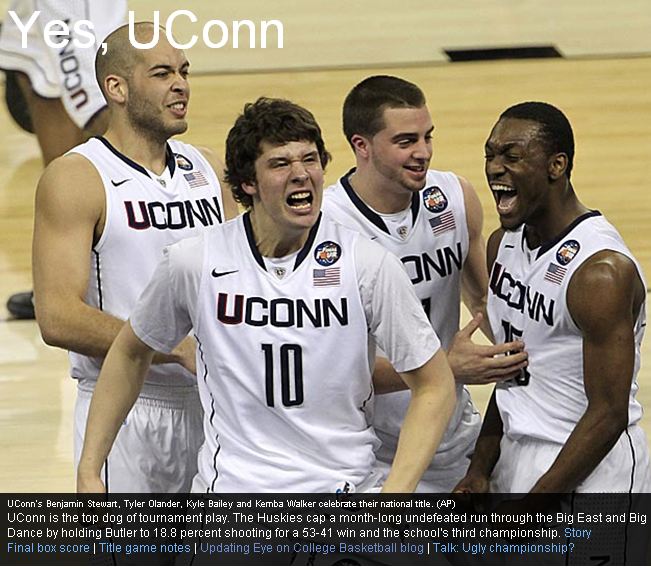 FOX Sports
SB Nation
And, NBC Sports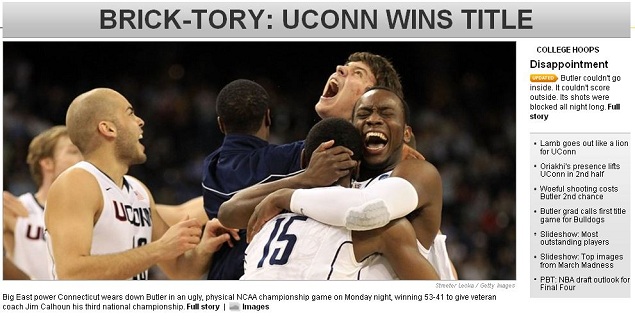 You also can follow me on Twitter @MikeMillerNBC.