For a mere $20, you could give fans of Kansas, Florida State, Purdue, Georgetown and USC – and anyone who had those teams advancing in their NCAA tournament pools — the perfect gift. If you like being mean, that is.
The clever folks at Virginia Commonwealth are selling a T-shirt with words most people uttered this year: "There goes my bracket!" Think of it this way: You probably spent $20 entering all your pools. What's another $20?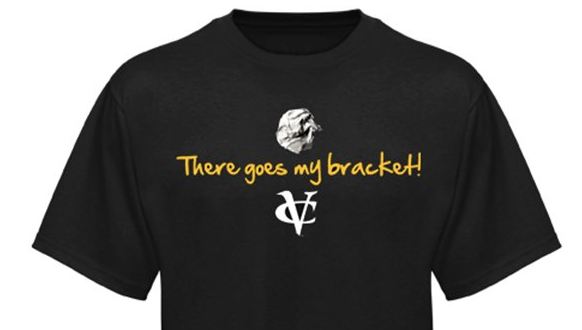 Brag about the Rams' serious bracket-busting skills when you celebrate their unpredicted appearance among the unstoppable Final Four teams of the 2011 Men's Basketball Tournament with this clever There Goes My Bracket tee. It features a crumpled ball of paper graphic over stylized "There Goes My Bracket!" lettering and the school's logo. This tee makes sure that everyone knows you're more than proud to see such an upset!
Will I be ordering one? Probably not. But I'm sure a few might find their way into my closet.
I need new friends.
You also can follow me on Twitter @MikeMillerNBC.