Who needs words for a VCU's amazing win when we have photos? Here, in pictures, is the immediate aftermath of the Rams' victory over No. 1 Kansas.
Rob Brandenberg and Joey Rodriguez as the buzzer sounds.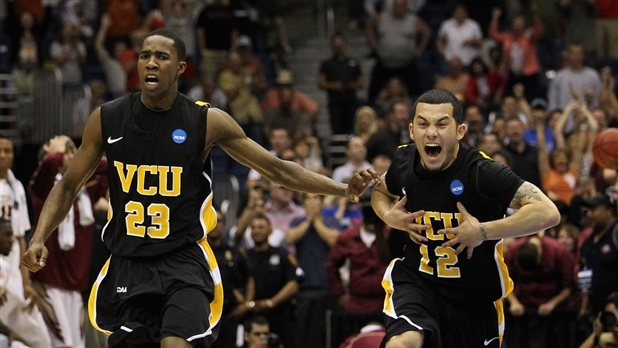 Ed Nixon pops the jersey.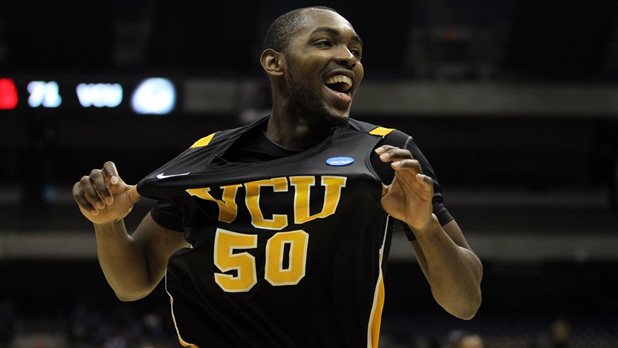 Form left, Jeff Withey, Travis Releford, Elijah Johnson, Thomas Robinson and the Morris twins, Marcus and Markieff sit on the Kansas bench.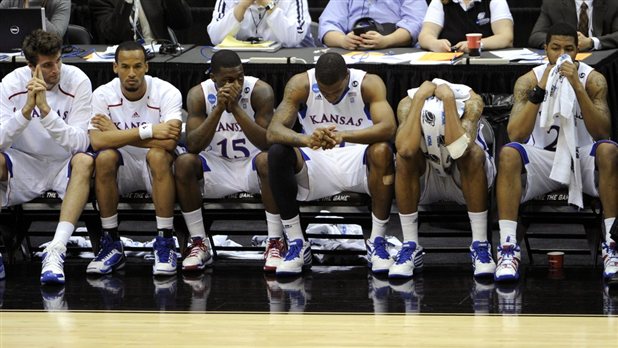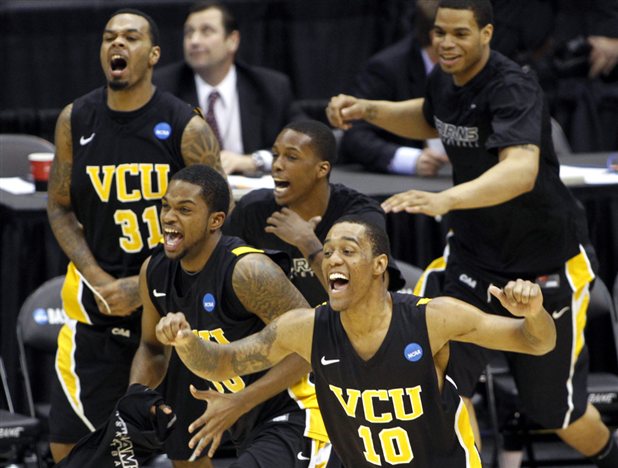 Thomas Robinson, Marcus Morris and Markieff Morris.
VCU coach Shaka Smart (in tie) points to point guard Joey Rodriguez during the trophy celebration.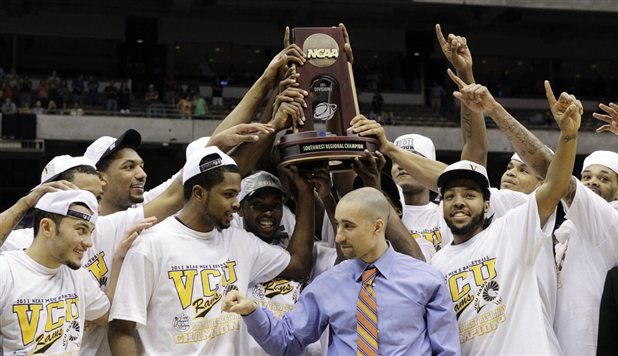 Smart holds up his piece of the net.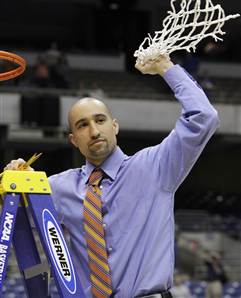 Kansas coach Bill Self.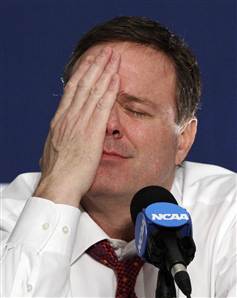 Marcus Morris, Markieff Morris and Thomas Robinson.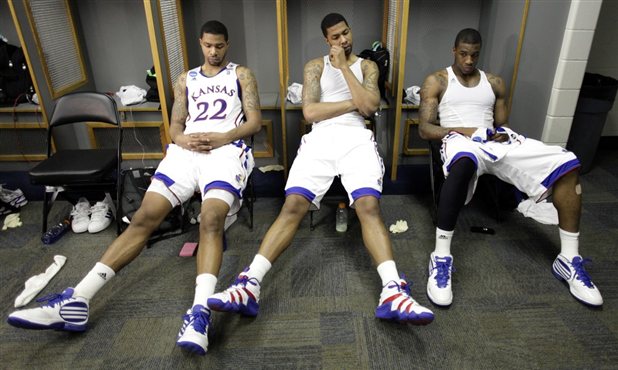 VCU, the trophy, and the glory.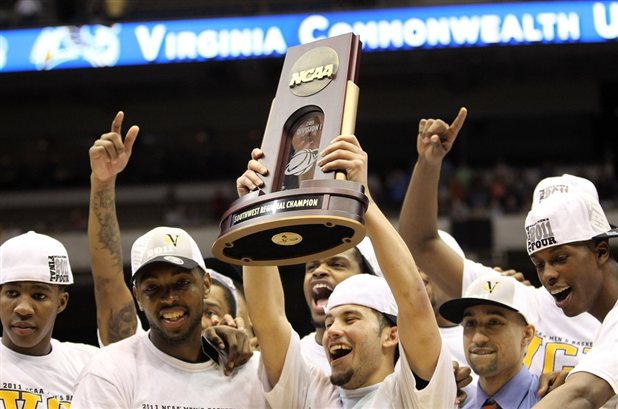 You also can follow me on Twitter @MikeMillerNBC.