One more win and Washington's 2,802 mile trip East will really be worthwhile. Not that Friday was a waste.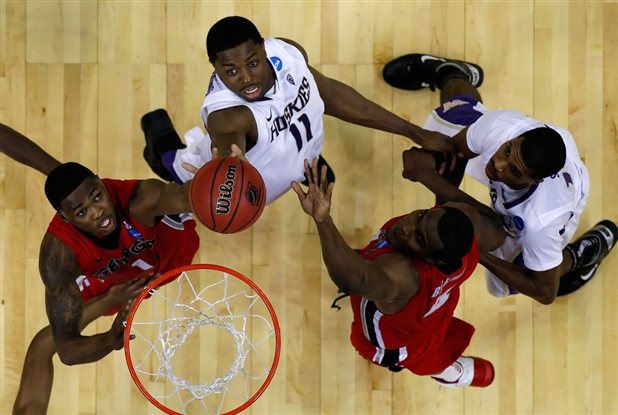 The Huskies' 68-65 win over Georgia went down to the final seconds and needed Isaiah Thomas to help break up a long pass to preserve the win. Good thing too. Would've been a long plane flight home.
Now they get to play No. 2 seed North Carolina on Sunday in a game that could be the weekend's most entertaining matchup. The Heels won a 92-possession game against LIU, while the 7-seed Huskies want to run.(They only had 62 possessions vs. Georgia.) They'll run, shoot and try to force each other into plenty of turnovers.
"I think we have a great chance because we like to get up and down," Thomas said. "We both like to play the same style. It's going to be a great game."
I'll second that.
This video is no longer available. Click here to watch more NBC Sports videos!
You also can follow me on Twitter @MikeMillerNBC.