President Obama's bracket is better than yours. Well, mine for sure.
The first fan only missed one game (Georgetown) on his NCAA tournament bracket Friday, but I'm not sure it was completely his fault. He can't really pick against his local team, can he?
In all, he's 29-3 and would rate in the upper tier of ESPN's tournament challenge (290 points). But he's gonna need some luck going forward. Three of his Sweet 16 teams are already out.
He has Kansas winning it all.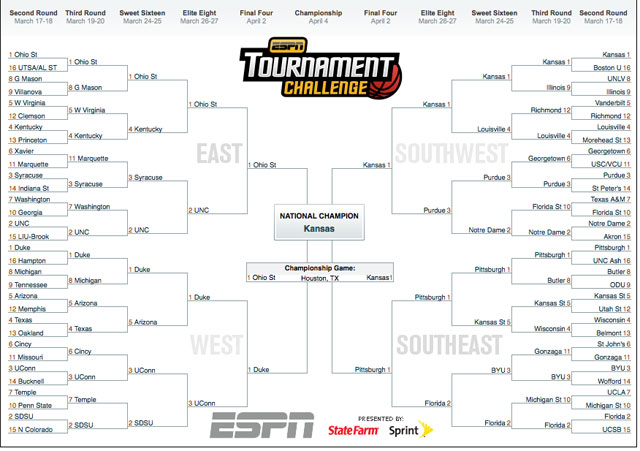 You also can follow me on Twitter @MikeMillerNBC.