No. 16 seeds are now 0-for-105 in the NCAA tournament.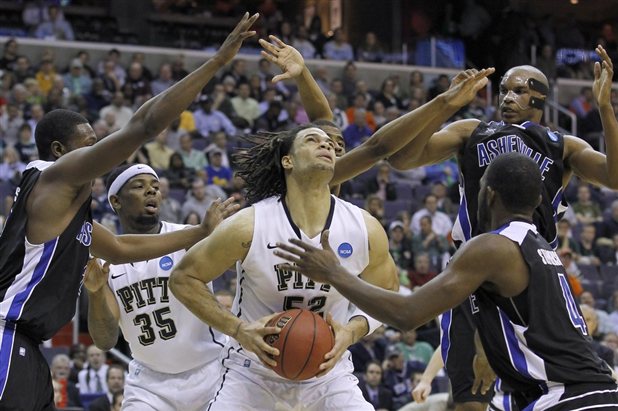 UNC-Asheville gave it a shot vs. Pitt, the Southeast Region's top seed in the Southeast Region. The Big South champs trailed by five at halftime, cut it to three early in the second half and seemed like it would have a chance to hang around.
Then Pitt went on a 13-5 run and eventually won by 25. Business as usual.
The Panthers (28-5) killed it on the offensive boards (also expected) grabbing 22 in all and 65 percent of their misses. That'll win a few games.
Now they'll face last year's favorite underdog, Butler, which beat ODU on a last-second tip in by Matt Howard. Pitt will need every bit of that rebounding edge to prevail, too. The Bulldogs grab defensive rebounds better than 334 D-I teams.
Meanwhile, Pitt hits the offensive glass better than any team except ODU.
Ominous sign or a coincidence? We'll see.
You also can follow me on Twitter @MikeMillerNBC.