You probably already read Rob Dauster's breakdown of the 10 teams who can win the 2011 NCAA tournament, and the five (high-profile) teams who won't.
Yet as that was a slideshow format, it didn't provide a massive amount of detail. Figured it was perfect for those people dying to turn their brackets in early.
So. For those who need to be convinced, allow me to present Ken Davis' column arguing that Duke will repeat as champions. The Devils aren't the favorites (that's Ohio State), but they'll certainly be a popular pick among the masses after grabbing yet another No. 1 seed.
There's more to it than that, though. But I'll let Ken explain his reasoning and close this post with a look at his complete bracket for those who are really lazy and don't want to put any thought into their picks.
But be warned: I made Ken fill this thing out late last night, without any real examination of the games. (There. That's my caveat.)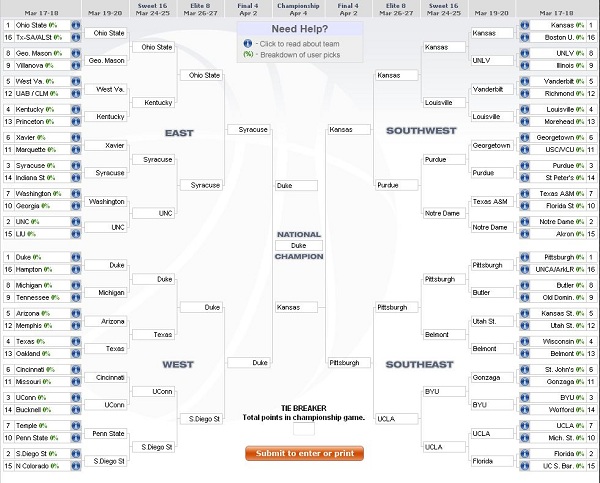 You also can follow me on Twitter @MikeMillerNBC.