If you're looking for a Big East tournament preview, this isn't it. Rob Dauster already did his homework and gave you the details on that yesterday.
No, this is merely a bit of fun on a Tuesday morning, courtesy of Troy Nunes is an Absolute Magician.
And yes, if you couldn't tell, that's a Syracuse blog. The flow chart's still awesome.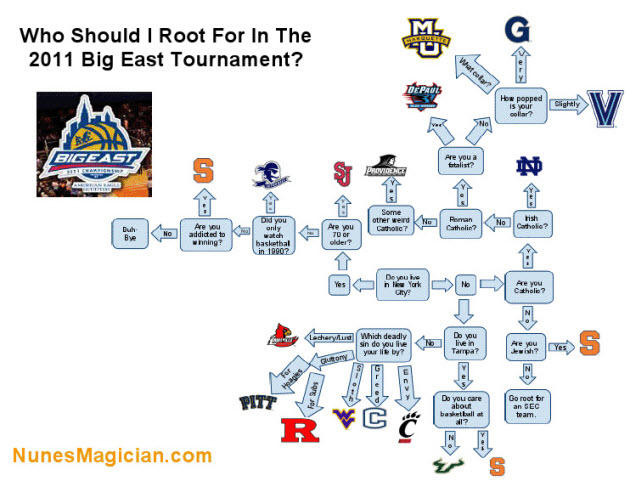 You also can follow me on Twitter @MikeMillerNBC.