You'll read many, many NCAA tournament previews next week. They'll predict winners, rounds, standout players, etc, etc.
But I'm not sure any of those previews are gonna look this cool.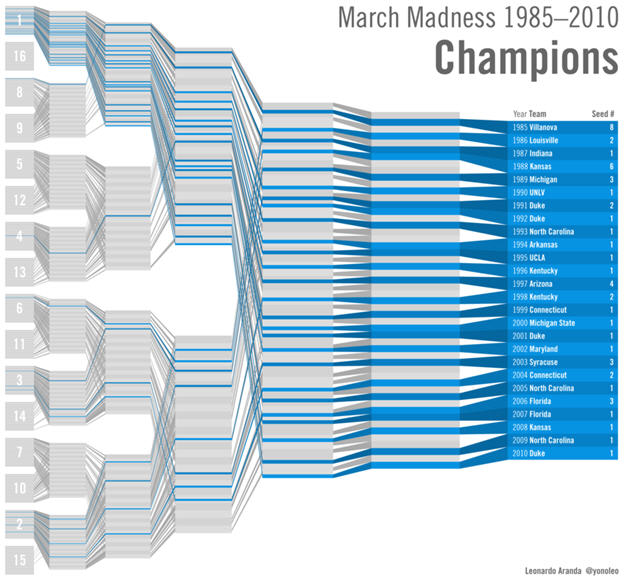 That's from Leonardo Aranda's blog. He's not a college basketball writer, just a designer who did a little homework and whipped up a fantastic graphical representation of how every seed has performed since the field expanded in 1985.
If you like that, check out his work from last season where he tackled the four regions. Then take some notes on past performance for your bracket this season.
You also can follow me on Twitter @MikeMillerNBC.