Wake up in a good mood? Have a smile on your face? I'm not surprised. It is March.
The greatest sporting month of the year usually does that to people. And with this year's NCAA tournament shaping up to be more wide open than ever – have you seen that giant bubble? – March 2011 should be a blast.
There's plenty of cool stuff out there to help you keep track of it all, too.
Take The Mid-Majority. It prepped for "Championship Fortnight" by tweaking its front to include the logos of 247 teams. Makes for a pretty sweet visual.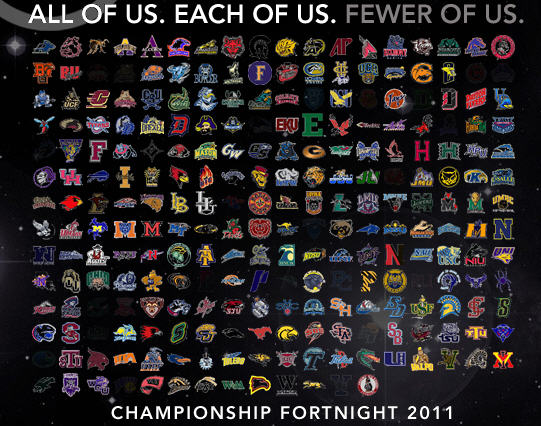 It's not just for looks, though. Each logo is hyperlinked to that team's BBState page, which provides all the pertinent info for those teams in the coming weeks. And as those teams lose, their logos go dark. Good stuff.
As for us, Rob Dauster and I will amping up our coverage this week with All-American teams, Player of the Year debates and previews for every conference tournament. Starting next week, we'll even add another blogger.
Hey, it's March. Now's when you step up your game or go home. (And resort to the occasional cliché.)
You also can follow me on Twitter @MikeMillerNBC.