The stunning, sad death of former Kentucky star Mel Turpin left Big Blue Nation in a state of shock. Though Turpin, a 6-11 center, was remembered as an NBA bust, he was anything but a bust in college.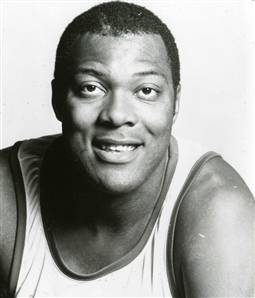 AP
A three-time All-SEC player and an All-American as a senior, "Dinner Bell Me" had a big body that belied his soft hands, good feet and deft shooting touch. Fans fondly remember him battling with Charles Barkley and outplaying Hakeem Olajuwon in 1984.
But it wasn't just Turpin's skill people remembered. It was his big smile and even bigger appetite.
Former teammate Dicky Beal gushed about Turpin Thursday, raving about the big fella's persona. He told Ken Howlett at A Sea of Blue:
"Melvin … the first thing that comes to mind is that he was a gentle giant; always smiling, always funny, and he wouldn't hurt a flea. He was just an all-around wonderful person and great guy."

"Melvin always had a big smile on his face, he was always laughing, and just very jovial. He was always in a good mood. He didn't have a mean bone in his body, and anybody who ever met him liked him. This is just a very sad day for his family, and the (Big Blue) Nation."
As for that appetite, there a few funny recollections. Teammates remember Turpin scarfing pizzas for dinner, eating 12 Big Macs at one time or scooping up food others left on their plates. His coach, Joe B. Hall, embraced his big center — to a point.
"We had a manager planted outside the doors so that he couldn't get food after dinner," Hall told Kentucky TV station WTVQ. "We found out he was lowering a rope from his room and his girlfriend was tying bags from McDonald's that he picked up to his room. And it became a game with him I think we probably did more harm than good."
Perhaps that played into his ballooning weight that became such an issue in the NBA, but that hardly matters to Kentucky fans, who can be found on message boards, proudly sharing their Turpin memories.
I'm guessing Turpin would've liked that.
Mike Miller's also on Twitter, usually talkin' hoops. Click here for more.